And what a summer it has been. It's pretty much just like we all expected it woud be. Right now we're on vacation for almost two weeks, and I get to swim whenever I want to. Which is pretty much all the time. I'm allowed to chase the ball again. I'd forgotten how much I enjoyed this, but once the ball embargo was lifted, I called game on like donkey kong, and we've been run, run, running ever since. Plus, we have happy hour almost every night where all the people and dogs hang out together and talk about their day at the lake.
[youtube]http://www.youtube.com/watch?v=yjpI6Jnn7ms[/youtube]
The other really big news is that it's my five month life saving anniversary on the 11th. Five months without a leg really have flown by. I hardly remember how it was at first, which sort of reminds me of this saying my Mom told me, "After the shadows, I await the light." Well, thankfully I didn't have to wait too long, because the sun came out almost immediately. Not surprising when you spend so much time AT THE LAKE!!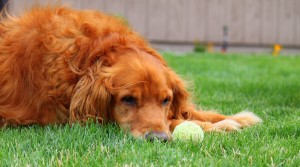 I don't have to go back to the vet for another month or so, but to be honest, I don't really even think about that. Since I feel so great, pretty much all I think about is what I'm going to do for fun…should I go to the winery, should I go for a swim, should I get somebody to throw me the ball, should I go explore in the vacant lot next door? The possibilities really are endless.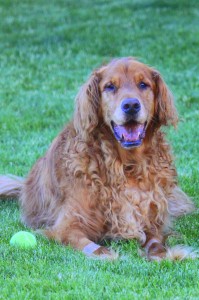 My Mom says I remind her of this saying she read once….
Death was afraid of him because he had the heart of a lion. ~ Saudi Arabian Proverb.
I sure hope she's right!